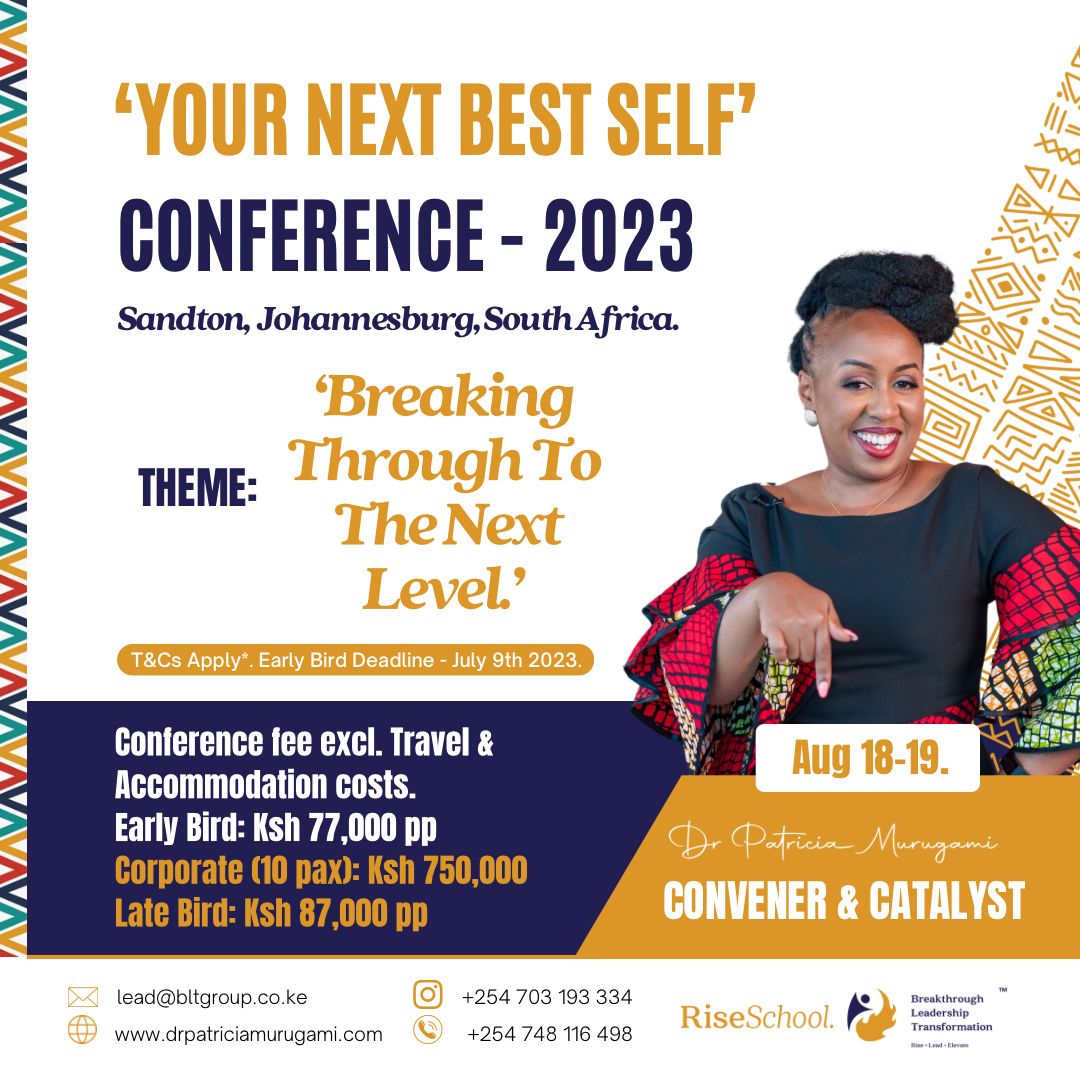 Your Next Best Self '23
Purchasing tickets or registrations
The cost of the ticket does not cover transport and accommodation When you make a purchase from the Site you acknowledge and agree that:
The event organiser has the right to add or vary the advertised program, seating arrangements and audience capacity and deny admission with reasonable cause including due to intoxication, unsociable behaviour, failing to observe lawful directions, possession of invalid or insufficient tickets or ID or health and safety precautions.
You are responsible for having your tickets, as purchased through the BLT platform, available at the event.
No refunds or exchanges are provided for lost or stolen tickets or for a failure on your part to present at the event. It is your responsibility to provide the correct e-ticket information (email address) to allow adequate time for the delivery of tickets.
Payment
Cancelled, varied or postponed Events: We as the event organisers will use reasonable endeavours to notify ticket holders of a cancellation, variation or postponement; however, the responsibility to ascertain whether an event has been
cancelled, varied or postponed is yours. We do not guarantee that the ticket holders will be informed of a cancellation, variation or postponement before the date of the event
All ticket sales are final refunds for use at a different time will not be accepted.
Hourly Schedule
18th August
19th August